We have just came back from a very successful Chester Arts Fair – we were the best selling gallery with 25% of all art sold at the event. Our original works of art with prices starting from only £100 are both a desirable and affordable Christmas present.
We are now offering 15% off all our art during special 3 Day Christmas Event in Cambridge, Friday 5th December – Sunday 7th December. Make someone's Christmas very special, buy them a unique original art work, they will enjoy every day, over and over
again.
I just wanted to thank you for the wonderful job you did with covering up my birthday present and acting as co-conspirator with my daughters! What a lovely surprise and I certainly didn't see that coming!. I really LOVE the painting and thank you so much.

Suzanne, Newmarket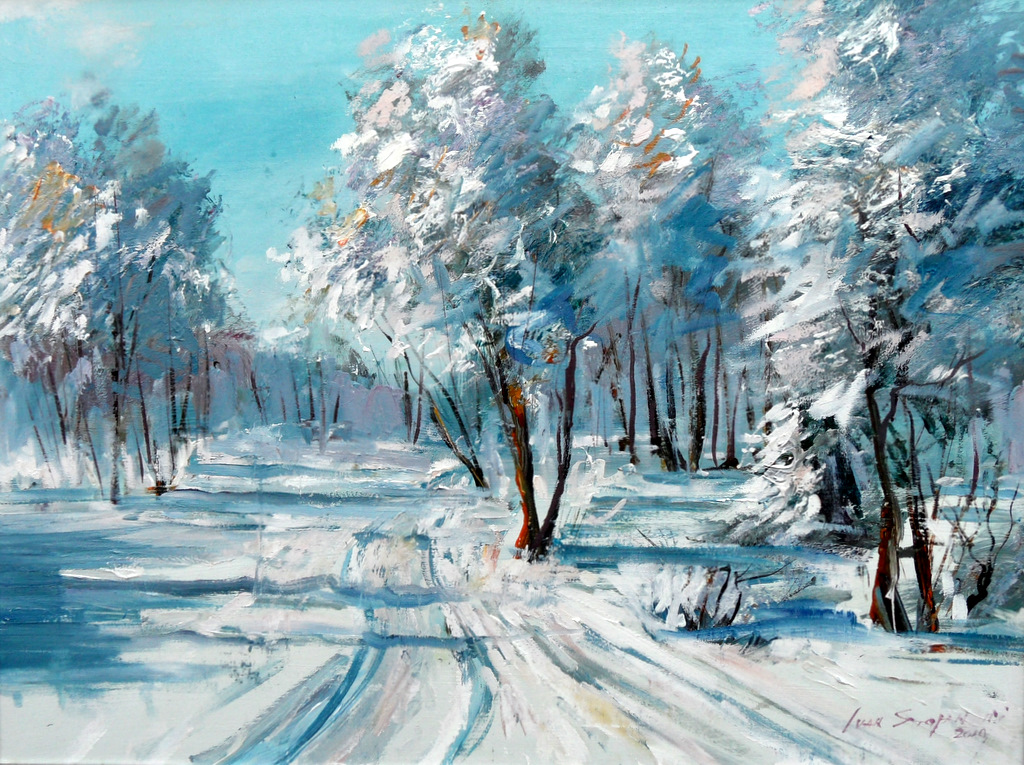 15% Off – Visit or Call Fine Art Escape
102 Wellbrook way, Girton, Cambridge, CB3 0GP
Friday 5th December 11am – 7pm
Saturday 6th December 11am – 7pm
Sunday 7th December 11am – 7pm
Browse Fine Art Escape Paintings Selection
Enjoy beautiful preview of Winter, Oil on canvas by Ivan Stojanovic.