To come and visit our gallery, to see some of the work done by our artists and enjoy your escape day out in Cambridge, contact us and book an appointment.
Fine Art Escape Gallery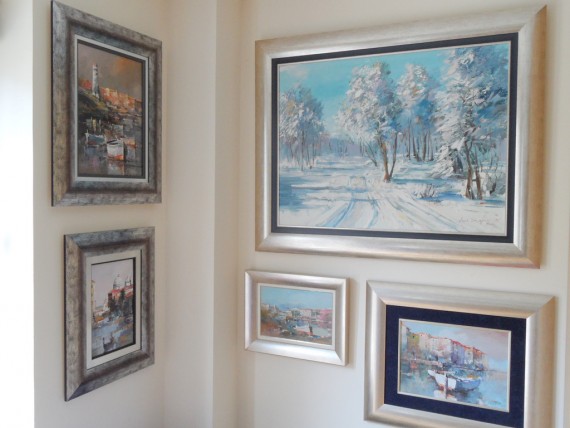 Opening Hours
Please call or email to book an appointment
Contact
Aleksandra Ristic
Email
aleksandra@FineArtEscape.com
Address
102 Wellbrook Way
Girton, Cambridge, CB3 0GP
Phone
+44 (0) 7764 33 50 27
To fully enjoy your day out we would like to mention several other things that you could plan to do in Cambridge.
Visit Cambridge city centre
Enjoy famous punting on the river Cam
Have a walk on the river Cam in Grantchester, slightly outside city centre and visit Grantchester Orchard for some cakes and cream teas or lunch
In our very close neighbourhood you will find lovely Hotel Felix where you could have first class diner or lunch in a stylish and luxurious surroundings or even stay for the night!
Directions:
By Bus: City Bus 6 from the Cambridge City Centre, the bus stop is opposite Wellbrook Way roundabout, second stop in Girton
By Car: Exit M11 at J13, head north west towards Huntingdon Road then turn right to Girton, third right is Wellbrook Way where we are