Visit us at the stand A1 Next to the Entrance
We are exhibiting again at the Cambridge City Art Fair from 1st to 4th October 2015
Complimentary Invitations are available for our guests, to the opening VIP Private View and to the public days. Please click on the image below to receive your copy. You will then be redirected to a page where you can download and print your FREE tickets. Here you can enjoy preview of our art in the price range £100 – £3000.
Branko Dimitrijevic, Croatian Coast, Oil on canvas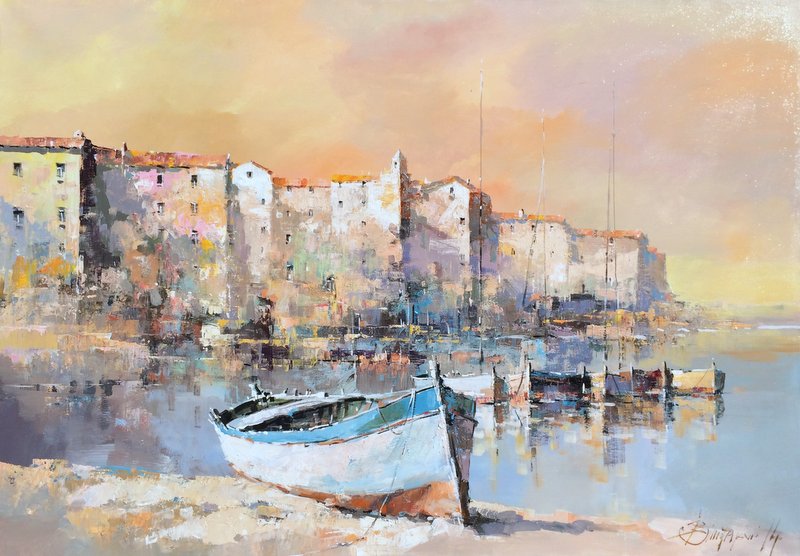 Cambridge Art Fair Open
VIP Private View on Thursday 1th October from 5:30pm to 8:30pm
Friday 2nd October from 11:00am to 5:00pm
Saturday 3rd October from 11:00am to 5:00pm
Sunday 4th October from 11:00am to 5:00pm
The Guildhall
Market Square, Cambridge CB2 3QJ
Cambridge Art Fair Featuring Local and International Exhibitors
The Cambridge Art Fair will feature 40 carefully-selected galleries and dealers from the UK and all around the world. It is a great and exciting addition to the international art fairs calendar in the UK, both for art collection novices looking for a good way to start and for experienced collectors looking for exciting new additions to their collections.
The Cambridge Art Fair will be held in the Guildhall, a vast building located in the centre of the city. Guildhall is located in the Market Hill, also known as the Market Square, which occupies a central position in this vibrant part of old Cambridge. Visitors will also be able to enjoy other attractions located near the Guildhall, such as King's College and other Cambridge Universities.