Sunday 10th Nov 2013
Serbian Council of Great Britain and Fine Art Escape invite you to the Art Exhibition and Christmas Concert
St Paul's Actors Church, Covent Garden, Bedford Street, London WC2E 9ED
Fine Art Escape Exhibition from 6.30pm
Presenting Fine Selection of Serbian Artists and Organising Raffle to Win the Painting "Duet" by Dusan Rajsic
Concert by Pianist Branka Parlic (Novi Sad – Serbia) at 7pm
Programme: E.Satie, A.Pärt, J. van Veen, G. Fitkin, Ph. Glass
Pianist Branka Parlic is one of the most prominent interpreters of contemporary music in thе ex Yugoslav region. She has released the vinyl Initiés (1988) and CD Initiés '88 – Initiés '99 with the music by French composer Erik Satie and the CD Metamorphosis (2004) with Philip Glass's piano pieces. Her CDs and concert videos are regularly broadcasted on major Radio and Television in the Region as well as on the British TV channels Classics FM and C Music TV.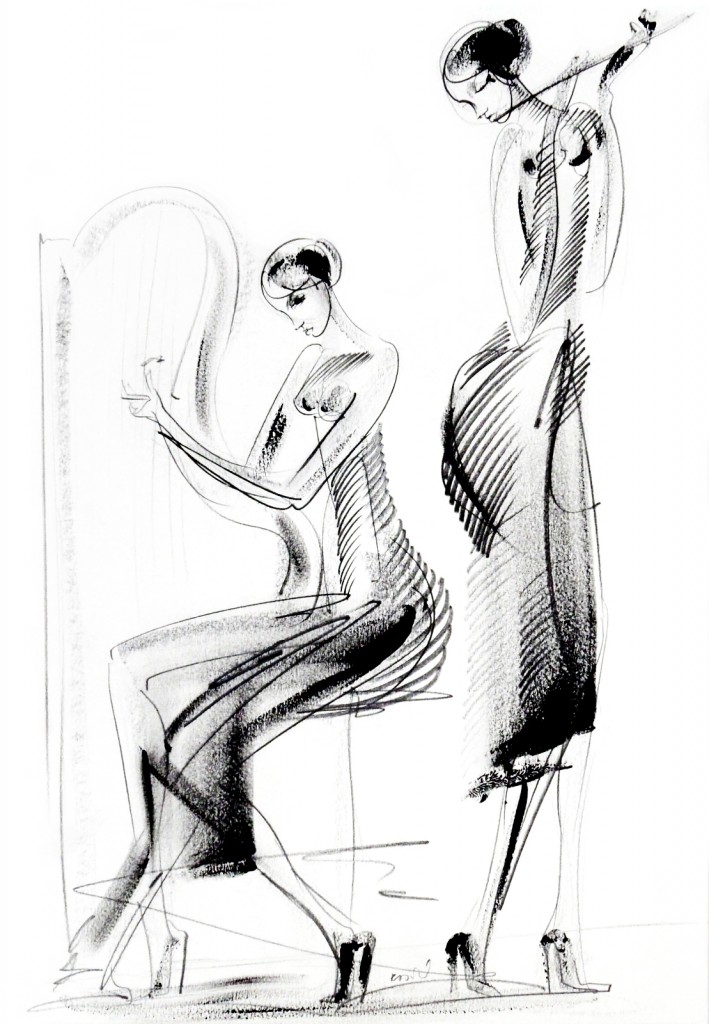 Branka Parlic has performed in Serbia, Montenegro, Croatia, Slovenia, Germany, France, Austria, Macedonia, Hungary, Switzerland, Holland. She is Professor at the Academy of Arts, University of Novi Sad, Serbia and Artistic Director of the Concert Series "New Ears for New Music".
Fine Art Escape will be providing an exceptional art exhibition to accompany this outstanding music event. This is a unique opportunity to see some of the finest original Serbian oil on canvas and watercolour paintings.
Among the presented artists are Milka Vujovic, Dusan Djukaric, Branko Dimitrijevic, Dusan Rajsic, Silva Vujovic, Pedja Milosevic. The exhibition can be viewed before the concert and during the interval.
Fine Art Escape will be raffling off the painting "Duet" by Dusan Rajsic. Rajsic is very talented and respected artist and sculptor and one of the best selling Serbian artists in our selection.
Visit us at the Cambridge City Art Fair 15th – 17th November, and 20|21 International Art Fair in London next year. Escape to a enchanting world of art and music…
Info & Booking
Tickets £12 in advance / £15 at the door
Maya Jordan, tel. 07984857355, email: maya.jordan@yahoo.co.uk
Please send cheques to include guest names payable to the Serbian Council of Great Britain to the following address:
11 Fermor Way, Crowborough, East Sussex TN6 3BD
(tickets to be collected at the door)