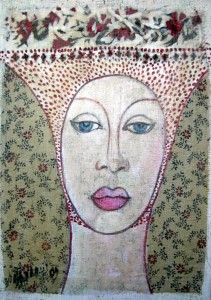 Private View Invitation for our Members
Become our member to receive exclusive private preview invitations, free and 2for1 tickets to the art fairs across the UK.
Grave Days Indeed celebrates the unique talents of nine women artists living and working in London. This exhibition of paintings, prints, drawings, mixed media and photography is an exciting opportunity for all involved to come together and share their creative process through their chosen media. Two of our artists will have their work on display – Tamara Jovandic Everson and Sonya Radan.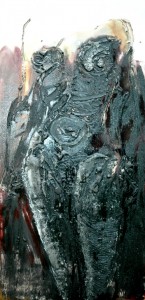 Sonya Radan work is figurative and intimate, she paints familiar subjects that are deeply personal and individual. The intimacy of her work is such that the viewer is simply forced to become emotionally involved. Sonya is intrigued with the souls of her subjects, locked away behind their puzzling smiles, feeling, touches and mysterious glances. She experiments with wide range of textures and different media including oils, silks and glass.
Nude paintings by Tamara Jovandic Everson are provocative, dramatic and explosive. In engaging the viewers, they act as a mirror and show how life can be lonely and cruel, as well as beautiful. With her work she explores the mysteries of existence, while searching for the original and essential, which is often hidden behind surface and illusion. In her work Tamara is mixing traditional techniques such as charcoal, pastel, oil, and acrylic paints.
Other women artists exhibiting are Rachel Alston, Fiona Campbell, Nicola Cucic, Larisa Dizdar, Julie George, Dee Leyden and Sophie Redpath.
Private Preview
Friday 26th March : 6pm – 9pm
Public Days
March 27th – 1st April: 10am-5pm
Dissenters' Gallery
Kensal Green Cemetery
Ladbroke Grove
London
W10 4RA
Join us to receive the Private View Invitation for this exhibition and many other art events all the year around. Take a look at our current offers for 2for1 and free tickets to several art fairs, and enjoy many other membership offers that include free subscriptions to top international art magazines Art+Auction and Modern Painters.