Apply for 2for1 Ticket Voucher Before 2nd October
The second Palace Art Fair will be held at Fulham Palace from 6th to 9th October 2011. Brought to you by the team who organises the incredibly successful Brighton Art Fair – the Palace Art Fair is sure to delight art lovers. Information on 2for1 Tickets for this event available from our member pages, apply before 2nd October.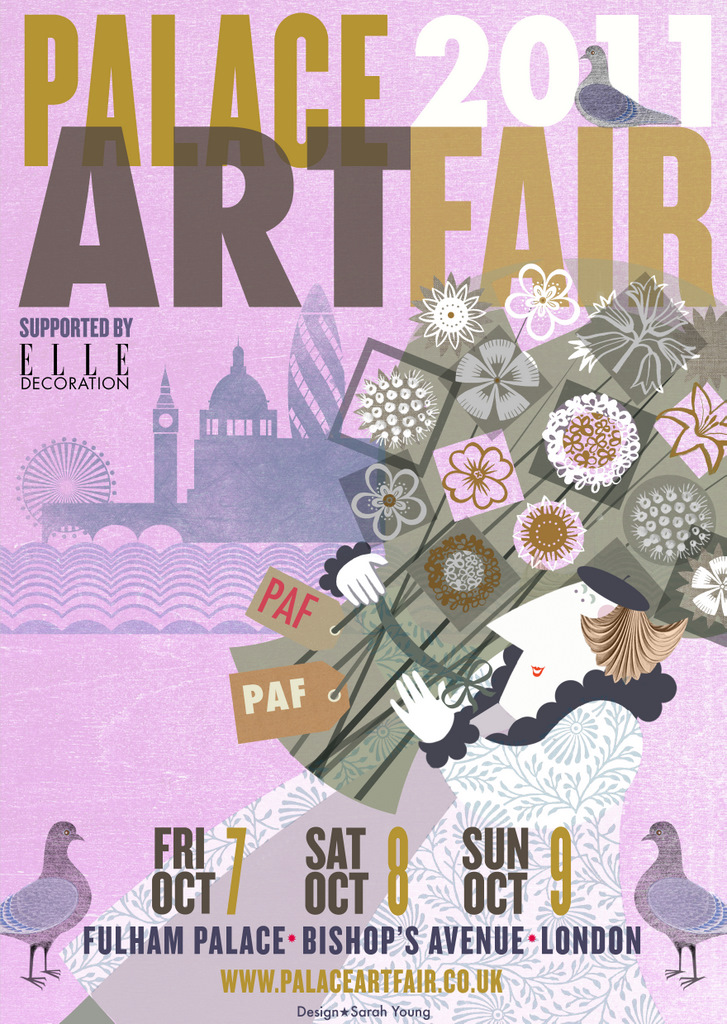 Private View
Thursday 6th October 6.00pm – 8.30pm
Public Days
Friday 7th October  12am – 8.30pm
Saturday 8th October  11am – 5.30pm
Sunday 9th October  11am – 5.30pm
Fulham Palace
Bishop's Avenue
London, SW6 6EA
The venue is spectacular and the quality, size and friendly atmosphere will be every bit as good as Brighton. The Georgian wing of the palace, with its outside terrace, will be the location of a café with plenty of mouthwatering seasonal food and drink to enjoy whilst contemplating possible purchases.
Whilst London plays host to a variety of larger scale art events, the Palace Art Fair is aimed to cater for a definite need for more intimate shows. With this in mind, the Palace Art Fair will only showcase just over 100 contemporary artists from all media: the artists themselves will exhibit and sell their work direct to the public, maintaining an atmosphere of informality.
What a fantastic opportunity for first time art buyers and collectors who are on the lookout for new artists to be able to chat with the artists themselves and make connections which may possibly last well after the event.
2for1 tickets for this event available from our member pages – apply for your 2for1 ticket for public days before 2nd October. Become our member and enjoy many other offers exclusively available to our members, complimentary tickets and private view invitations to many top UK art events, free art magazine subscriptions and many more, see all current offers.