The Offer has Now Expired
2for1 Ticket Offer has now expired, please see all current and previous member offers.
Now in its 38th year, the Olympia International Fine Art & Antiques Fair remains one of the most established events in the arts and antiques calendar, enticing enthusiasts from around the world.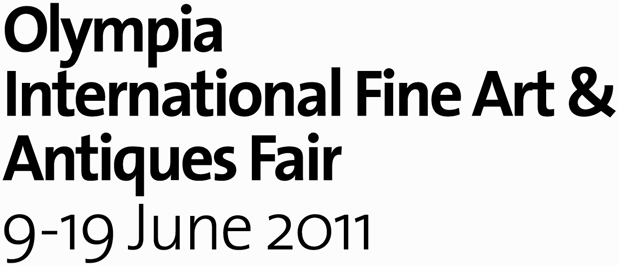 Private View
Thursday 9 June: 11am – 9pm
Public Days
Friday 4 to Saturday 18 June: 11am – 7pm
Tuesday 14 June: 11am-9pm
Sunday 19 June: 11am – 5pm
Olympia Exhibition Centre
Hammersmith Road
London W14 8UX
As the inaugural Fair of the Summer season, the London International Fine Art Fair is arguably the widest ranging and most accessible event of its kind in London. It is also London's oldest and greatest summer international fine arts and antiques fair. Olympia International Fine Art & Antiques Fair 2011 will open its doors from Thursday, 9th June and will run over eleven days, promising new and exciting items to view. The venue for this fantastic event is the exquisite Grand Hall in Olympia: counted amongst London's most elegant venues.
The fair attracts over 30,000 visitors and is renowned for its exceptional variety of objects on offer; quirky finds and inspiring presentation. 150 specialist dealers from around the world will be selling an array of works from all eras and from all corners of the globe.
There will be a special programme of talks, lectures and guided tours, presented by experts in their chosen fields, where all visitors will have the chance to expand upon their knowledge regarding fine art, antiques and modern and contemporary design. One of the events is Sotheby's Institute of Art Panel Debate on The State of the Art Market.
The newest addition to the OIFAAF is launch of Olympia Contemporary 2011 in association with the Contemporary Art Society, the Craft Council, Arts Council England and LAPADA Modern. Coinciding with one of the busiest times in the contemporary calendar, Olympia Contemporary will showcase fascinating and exciting works of contemporary and modern art, design and furniture from here in the UK and abroad.
Receive your 2for1 Ticket Offer for Olympia International Fine Art & Antiques Fair and enjoy complimentary entry to many other art events across the UK, many of them exclusively available to our members.